Expert Car Detailing
Houston tX
We at Hollimon Car Detailing in Houston offer a full range of car detailing services, from deep interior cleaning to shining exterior cleaning. Trust us to expertly handle all your auto detailing needs.
Houston's Top Choice for Car Detailing
At Hollimon Car Detailing, we make car detailing fun and easy for you in Houston! Our friendly team is really good at cleaning and shining cars, making them look like new. If you're in Houston, Texas, and want your car to look its best, come see us. We promise to take great care of your car, giving it the sparkle and shine you love. Whether it's a quick clean or a full detailing, we're here to help your car shine!
Our Auto Detailing Services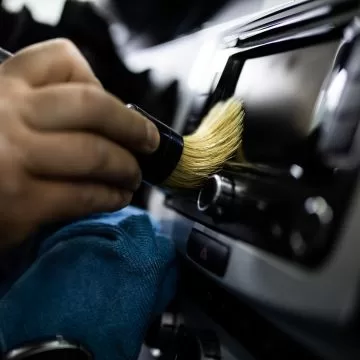 Premium Interior Detailng
Looking for a car clean that feels like new? Our premium Interior detailing service includes everything from a seats and floor mats to dashboards. 
Inside, we meticulously vacuum, shampoo, and freshen the air, while polishing door panels for that showroom shine. It's more than just cleaning; it's a transformation for your car. Get ready to be impressed by a car that doesn't just look clean but feels exceptionally rejuvenated.
Make your Car Shine with our Auto Detailing Services!
Re-energize and maintain your vehicle's intact appearance with our extensive car detailing services.
Discover Our Specialized Packages
Vacuum, Handwash, Tire Shine, Window Cleaning
Hand wash, Tire Shine, Window Cleaning, Vacuum, Air Freshner, Door Jams, Interior Cleaning, Shampoo., Show Room Shine
Houston's Premier Auto Detailing
Dedicated detailing services provided with utmost care to every vehicle service. Ensuring Superior quality, detailed attention to service and a final look that speaks about our commitment towards service.
Elevate Your Vehicle With Us